2015/11/08
By Franck on Sunday 8 November 2015, 11:36 - News - Permalink
The Color Bars Experience on tour
The Tribute to Elliott Smith's "Figure 8" including TvB, Jason Lytle and Ken Stringfellow will hit the road on December (in France only):
15/12 : Théâtre du Quai / Angers
16/12 : Le Lieu Unique / Nantes
18/12 : Espace André Malraux / Six Fours
19/12 : Opéra / Clermont Ferrand
20/12 : Théâtre Sébastopol / Lille
More info on the shows page.
Home shows
TvB has toured France for private shows during september-october. Here are a few words from him: The private TvB home shows were fantastic. It was one of the most fun tours I have ever done. The people were all great. I made lots of new friends, had great food and played some great shows. Thanks to all the wonderful people who invited me into their homes.
Documentary
The TvB Documentary Project is a transmedia project about the personality and music of TvB. Follow the project on his Facebook page and watch/listen to exclusive content, like this video of his new song.
TVB - At home - New song from Ethnomedia on Vimeo.
Recording
The recording is in the final mixing. The new TvB album should be out in the spring. I'm really happy with the way the songs sound. Each one is directly from a part of my life. It's a special album for me.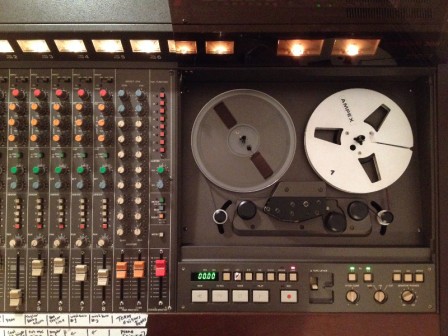 Équilibre Fragile #2

Équilibre Fragile is a new french magazine made by enthusiastic people (they previously released a tribute to TvB). You can preorder Équilibre Fragile #2 including a special report on TvB.
New video
You can watch a new video filmed on the rooftops of Toulon during his private tour: TvB plays Tropical.