New video for "Rain Saves Lives"
You can discover the video for Rain Saves Lives (from It Ends Like Crazy) directed by Emma Kathan.
Chokebore's "A taste for bitters" remastered vinyl reissue
The 3rd Chokebore album will be reissued on vinyl on November 13th, 2020 on Vicious Circle Records! More info on the label's site.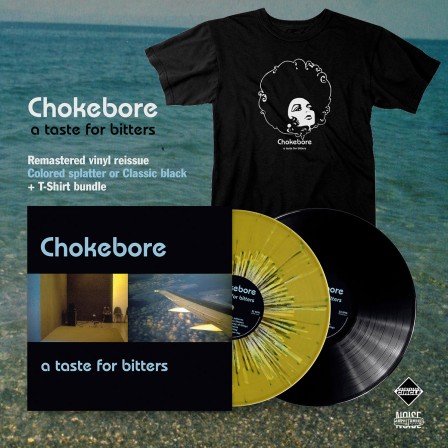 Interview & review
You can read an interview about "Caution! Poison snake! No entry!" on Gaiar: in english and in french.
You can also check the short review about the book on Cédric Lépine blog.
New short story in a magazine
The short story "Joseph was at the top of the stairs" written by Troy is published in the magazine "Ou bien" available in bookshops of Angoulême and other selected places. More info: oubien16@gmail.com.
Production for Koenraad by the sea, and new TvB album
TvB just mixed and produced the forthcoming Koenraad by the sea "Where is home?" EP to be released in November.
He's also mixing the new TvB album!
Chapi-Chapo
TvB sings on "Collector", the new Chapi-Chapo album to be released on December 4th on Music for the Masses / PIAS, also including Laetitia Shériff, Jad Fair, Emilie Quinquis, G.W. Sok on vocals…
TvB clip selected at the European Film Festival
The clip for the song "Lullaby for Psycho" made by Xavier Bleu was selected in Moscow at the European Film Festival 2020.